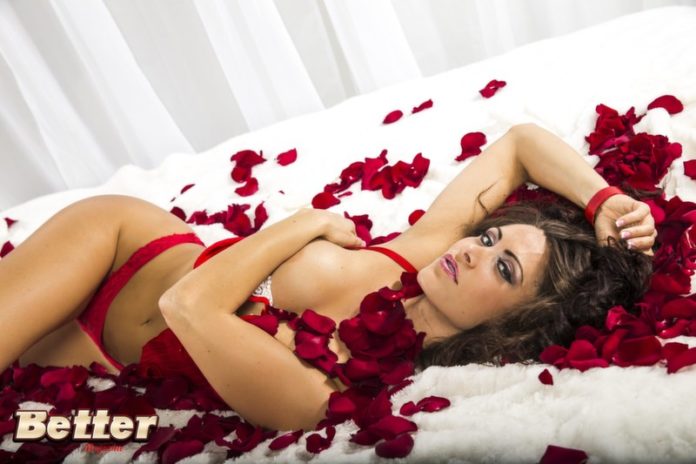 Photography: Javier  Hernandez / inline-photography.com . Interview by Ana Braga
[dropcap size=small]A[/dropcap]nais Zanotti has been quite a celebrity lately. Not only because the paparazzi follows her everywhere capturing her hot body and moves. But because of all
her extensive list of credits. Ranging from FHM, Playboy, GQ, to name a few. This Goddess is not only a model, she is a stunt woman, actress and skydiver. Would it be possible to make love in mid air?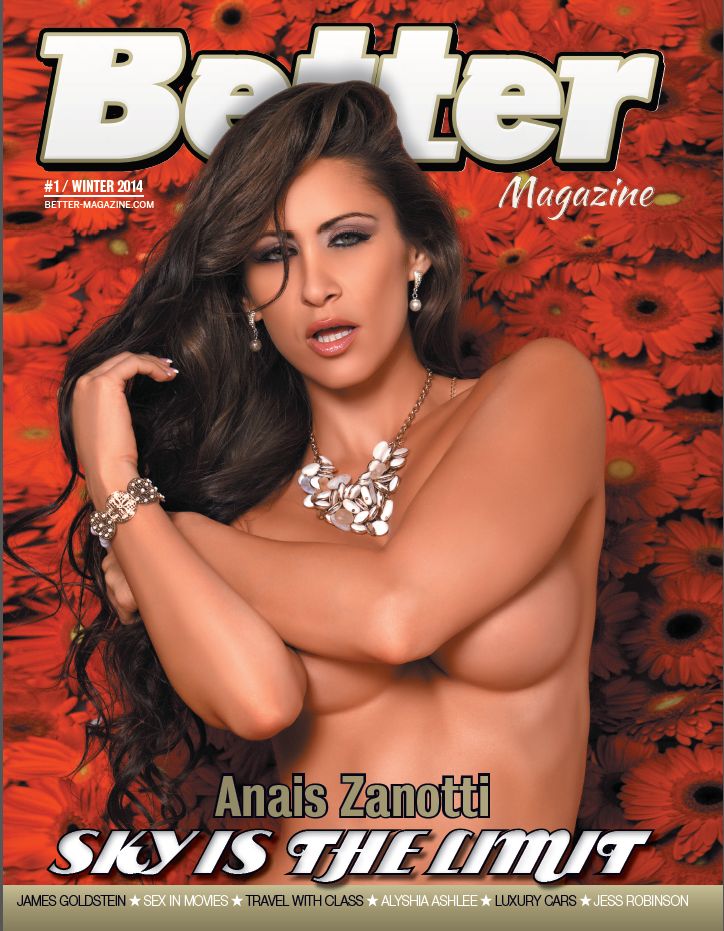 Where were you born and where do you reside?
In St Tropez, France, now I reside in Miami, Florida.
When did you realize you wanted to be a model?
I did not really want to become a model, but one day I was at the beach with my Mom and a photographer stopped us and asked to take pictures of me. I was 15 years old. I did my first photoshoot that day, and discovered I loved the camera and was a natural poser.
How long have you been modeling for?
A good 10 years now. But now I am more focused on getting TV and acting jobs.
What kind of modeling do you do?
Everything, from editorial work to glamour. Print, commercials, clothings.
Who is your favorite Top model?
Monica Belucci! I admire her skills. She is a very famous Italian Glamour model with curves, who has been on Vogue and big editorial magazines. She is also an excellent actress. I hope to be as succesful as she is one day. She is my main role model.
We are thrilled to have you as our first cover model. How many covers have you done so far?
I have done over 35 covers so far and I am very thankful to all the wonderful people who have worked with me to archieve my dream.
You are quite a celebrity. You are followed by paparazzi everywhere. Does that bother you at all?
Not really, I think it's funny. And I guess it come with the job. As long they don't follow me to my bedroom, I am fine.
Besides being a public figure and celebrity you are a famous skydiver. How many jumps so far?
I have over 950 skydives, and I still have so much more to improve in the sport. So much to learn, different ways to fly your body. And
the better you get, the more fun it is. It will never get boring.
Have you had any near death experiences with any of your jumps?
I had 3 cutaway so far. One of them was pretty bad, the parachute opened, and right away I knew it was bad. It took me into a spin and I tried to cutaway the main, I had difficulty, I had to use both hands on my handle. Because of the G forces at the same time I knew I was loosing a lot of altitude. It was pretty scary!
My reserve opened below 900 feet. And that's as low as I ever want to be without a good parachute. But parachuting can be safe if you don't get careless or complacent. It's usually skydivers who downsize (jump a smaller parachute) too fast and can't handle the high perfomance.
Have you kissed in mid air? Have you ever jumped nude?
I kissed once, It was on my graduation jump, It was fun. I did a jump nude once, it was for Monster drink commercial diffused in Asia. I had the airplane for me and the cameraman. I had a great time. I did not feel the cold until the Parachute opened.
How does it feel to be Anais Zanotti? Tells us a bit about yourself.
I feel grateful to be as successful as I am. And I am happy that my hard work has payed off.
Do you have any pets? Are you a dog or cat person?
I have 7 cats and 2 rabbits. I have a little Zoo. I like both dogs and cats, but maybe a cat person because dogs require a lot of attention, and cats are more independant.
Do you have any regrets as a model? Any bad experiences in the modeling industry?
I take any bad experience as a learning experience and I do not have too many regrets. I always try to make wise decisions on anything I do.
Is it easy to make real friends in the industry?
Not too easy because it's a very competitive business. But you find some really genuine people also.
What is the most important feature/publication in your career so far?
I would say Playboy, FHM and Entrevue magazine were some of my favorites magazine and I am happy that my dream came true.
What does the future hold for Anais Zanotti?
I hope my acting career takes off. It would be great to be acting a lot more in the near future.
How can our readers stay in touch with you?
My Website: http://www.anais-zanotti.com
Facebook: https://www.facebook.com/pages/Anais-Zanotti-2/160821760732111
Twitter: https://twitter.com/anaiszanotti
Instagram: http://instagram.com/anaiszanotti