ADDICTED
The iconic James Golstein
Interview by Eddie Tone. Photography by Edward Aninaru.
Of course you have seen his gorgeous Los Angeles home in many movies such as The Big Lebowsky, Charlie's Angels Full Throttle and many more. And of course, you know that he is the largest investor in NBA tickets in the world, according to David Stern, commissioner of the NBA. And, last, but not least, he is the biggest fashion addict on the planet.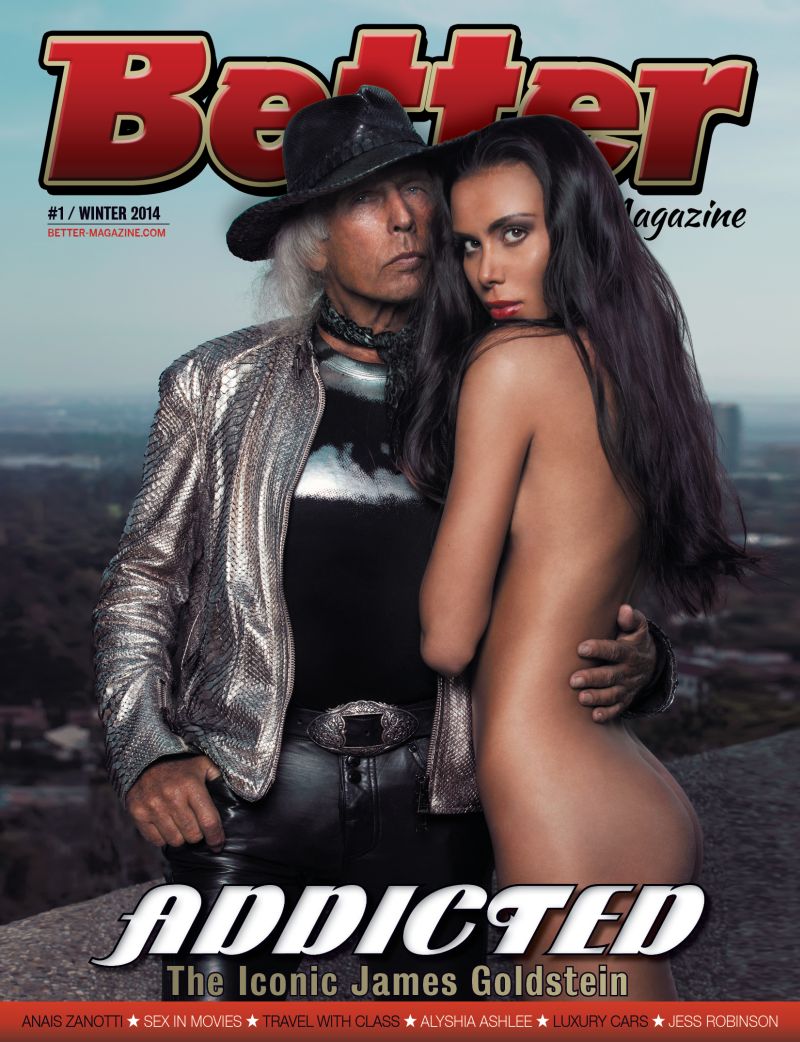 Mysterious, Fashionable and Iconic. James Goldstein sits down with BETTER magazine and talks about his passion for fashion, basketball and architecture. His home is truly amazing with breathtaking views! We are just so honored and excited to have him in our very first issue.
Fashion, architecture, basketball – three passions, like three passions for a blonde, a brunette and a redhead. Which passion is bigger and why?
All three passions are huge for me. For two weeks out of the year, I attend Milano and Paris Fashion Weeks instead of attending
basketball games. But I would never miss an NBA Playoff game in order to watch a fashion show. And architecture is a passion that I am able to indulge in all year, without missing any games or shows.
Mr. Goldstein, on a scale from 0 to 10 how enigmatic you consider yourself for the eyes of the world?
How enigmatic am I to the rest of the world? I can't answer that. You will have to ask them. I just do my own thing without
worrying about the reaction from other people.
People say you are enigmatic but… why are you famous?
I have been pursuing my passions all my life without ever thinking that they would make me famous. I really don't know why
I suddenly became famous.
You travel a lot in Europe. What do you like most there? And what's your favourite place in Europe?
I love being in Europe, and I spend 4-5 months there every year. I feel that I belong in Europe, not the U.S. I find the
cities to be much more beautiful. And I relate to the European people much more than Americans. The Europeans
definitely have a different mentality and awareness, much like my own. Paris is my favorite city in the world.
Read the whole James Goldstein interview in Better Magazine #1. Order your copy from HERE.