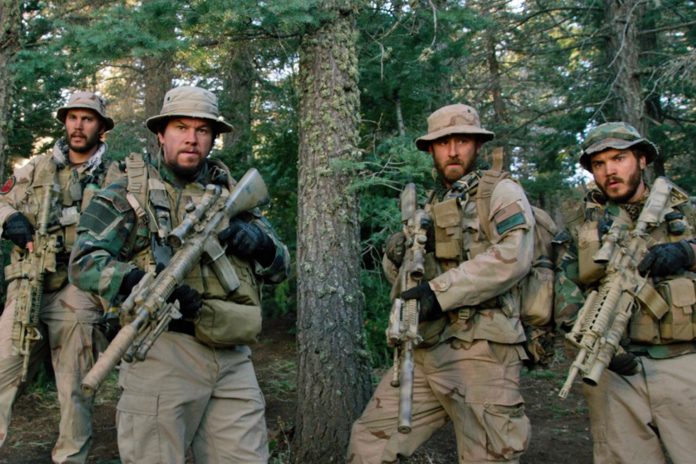 Lone Survivor
Action, Drama
Based on the true story of the failed June 28, 2005 mission "Operation Red Wings" Lone Survivor is about the four members of SEAL Team 10 that were tasked with the mission to capture or kill Taliban leader, Ahmad Shahd.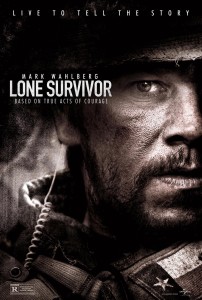 Lone Survivor stars Mark Wahlberg, Taylor Kitsch, Emile Hirsch, Ben Foster, and Eric Bana. The film centers around real life Navy SEAL Marcus Luttrell's book, 'Lone Survivor' and Mark Wahlberg does a fine job of portraying Marcus Luttrell, and the rest of the cast does an incredible job with their performances. There is a nerve-wracking point in the film where the team must decide on what to do—and director Peter Berg, pulls off the scene brilliantly. This film also displays a shoot out scene that will really raise your adrenaline. Most military films fall flat in the sense of realism, action, and most of all, story. Thankfully, Lone Survivor got help from Marcus Luttrell, and to make sure the film is depicted as real as possible.  While all the actors did a great job with their roles, I was very impressed with Taylor Kitsch, and his portrayal of Navy SEAL Michael Murphy. The thing that makes this film a success— is the brotherhood between the actors. You truly feel the bond that they have and share with one another, and it makes you respect what our military goes through on a daily basis to fight for our freedom.
Another aspect of this film that really stood out—was director Peter Berg's attention to detail. While hard to watch at times, you will experience bullets flying through the air, and bodies—coupled with scenes that were slowed down on purpose, so you get the sense of the situation. Each scene in the film blends well, and the pacing of it builds at a good rate as the film moves along.
With fine performances, great directing, and writing, this film really captures the peaks and valleys that will keep you fixated, and wondering what is coming next. This upcoming Oscar season, I wouldn't be surprised if this film takes away some awards.
[alert type=white ]
Lone Survivor
Release Date: January 10, 2014
Director: Peter Berg
With: Mark Wahlberg, Taylor Kitsch, Emile Hirsch
Running Time: 121 minutes
MPAA rating: R
[/alert]