Biography, Comedy, Crime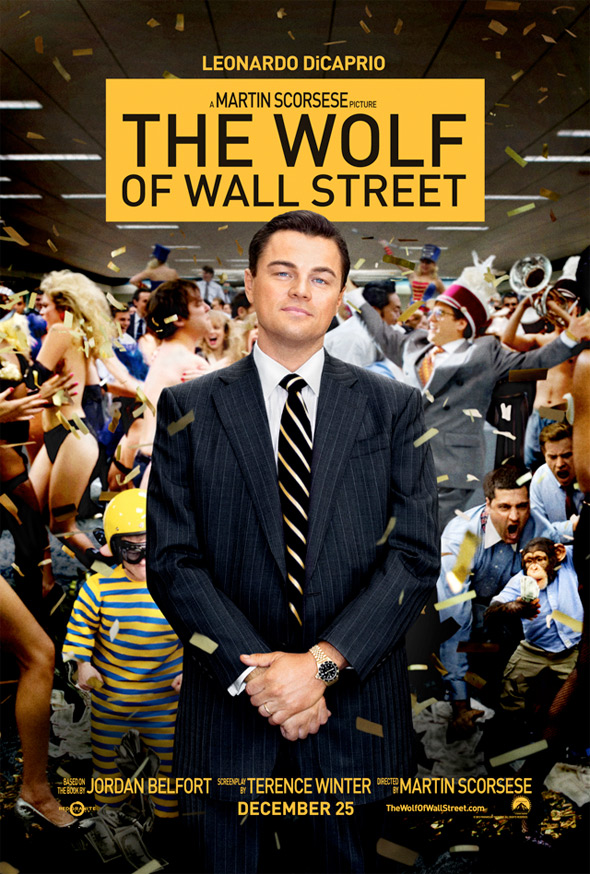 There are so many ways to describe this film, so I'll cut to the chase: It's crazy, fun, outrageous, and hilarious. Throughout this film, you're gonna be thoroughly entertained in every possible way.
The Wolf of Wall Street is based on the true story of Jordan Belfort, and his rise to becoming a wealthy stockbroker living the high life—to his fall involving crime, corruption, and the federal government.
As soon as you watch the opening scene of this film—you know you're in for a wild ride. Filled with absolute craziness, The Wolf of Wall Street begins with showing you Jordan Belfort (Leonardo DiCaprio) as a newly minted stockbroker, and after being let go—he lands a job with a low-level stock broker agency. Soon thereafter, he meets Donnie Azoff (Jonah Hill) and opens up his own agency. From that point on, its pure madness. The key word in this film is money (and lots of it), and not to mention superb acting by Leonardo DiCaprio and company.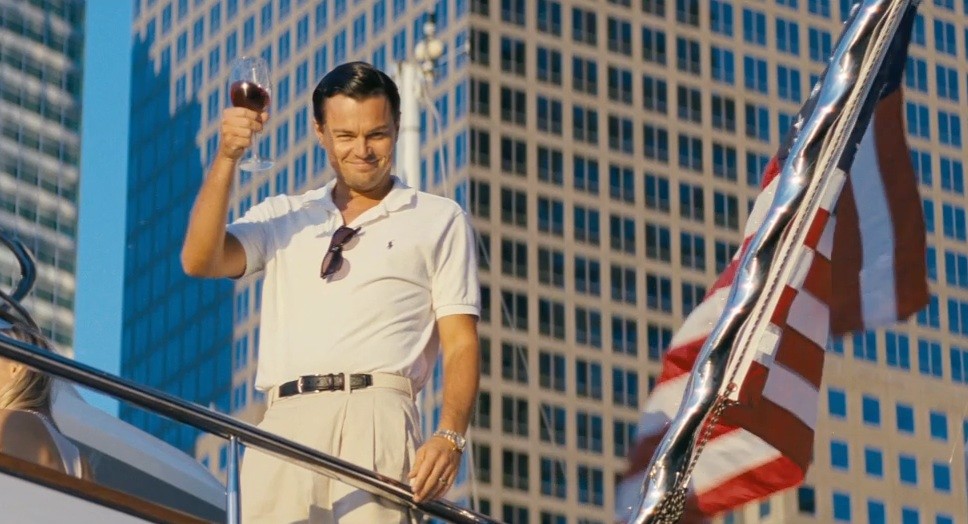 As you may already know—Martin Scorsese directed this film, and you might be asking: does he bring something different in this film? The answer is a resounding yes! Martin Scorsese has a very distinct style of directing, and it shows in this film. The writing is top-notch, and has lines in this film that will be recited for years to come.
With Oscar season in full swing, Leonardo DiCaprio should not only be up for best male actor, but win it as well. While the whole cast is great in this film, Leonardo DiCaprio brings out each characters strengths and weaknesses. Naomi Lapaglia (Margot Robbie) plays the wife of Jordan Belfort (Leonardo DiCaprio), and she really brings out every emotion of Jordan Belfort, and you get to experience the progression of a super successful stock broker to a crazed drug addict, who quickly loses grasp of not only his business, but his life as well.
The Wolf of Wall Street provides plenty of thrills, and if you don't go see this film now, you'll regret it and will sadly have to wait to view it, which would be a travesty.
[alert type=white]
The Wolf of Wall Street
Release Date: December 25, 2013
Director: Martin Scorsese
With: Leonardo DiCaprio, Jonah Hill, Margot Robbie
Running time: 180 min
MPAA rating: R
[/alert]